Tiffany lamps are known for their vintage design and beauty. These rare types of lamps are only available at a few stores which offer
Tiffany lamps for sale in NYC
. Many people want to buy these lamps to decorate their homes. But unfortunately, these vintage lights are limited in stores. People who don't know about these lamps get easily scammed.
During the sale, many retailers sell duplicate pieces in the name of antique lamps. Read this buyer's guide carefully if you want to buy this lamp at a great price in NYC. Read this post to determine the right tiffany lamp for yourself.
What Is A Tiffany Lamp?
A Tiffany or Antique is a special lamp from the original tiffany studios design. During the early 1900s, these lamps were widely popular and manufactured by Louis Comfort Tiffany and his designers. These lamps are well known for their artwork which is rarely seen in modern lamps. It comes with a glass shade that includes historic art on it.
The copper foil technique firmly attaches these glass shades. Tiffany lamp is a handcrafted work of art, making it one of the great vintage lamps. Due to its limited edition available in the market, the cost of this lamp is relatively higher than other lamps.


The History Behind The Tiffany Lamps
There is a long history behind
tiffany lamps
which are available at the store for sale. The first Tiffany lamp was designed in 1893 by Louis Comfort Tiffany and his designers. The popularity of these antique lamps increased after the Columbian exhibition was held in Chicago. With the popularity, lamps have been designed with stained glass shade.
Each shade is carefully crafted with handmade designs. The overall design is popular in the United States and Europe. The copper foil technique allows designers to create more extensive antique lamps for decorating homes. From 1893 to 1920, Louis Tiffany produced glass shades of mosaic. It represents the artwork inspired by the Art Nouveau Movement. Today, designers use the modern process to create stunning designs.
Difference Between Tiffany And Ordinary Lamps
The major difference between these two lamps is their manufacturing processes. A true tiffany lamp originated from studio design, and it is a patented craft of Louis tiffany studio. However, the quantity of such lamps is limited and seen in the museum. On the other hand, ordinary lamps create by using a simple design. These lights imitate the art and produce lamps for homes.
The colors and texture in tiffany lantern is handcrafted work of art. Each of the pieces produced from this art has a specific trademark. As a result, an ordinary lamp costs less than a real tiffany lamp. These ordinary lights are also called Tiffany-style lamps.
Features Of Tiffany Table Lamp
Many things make Tiffany table lamps worth buying. People who love collecting antique materials are willing to pay even millions for this lamp. The reason is its unique features which are not present even in modern lamps. Some of the features of tiffany light shades are as follows:
Inspired By Tiffany Studio
One of the exclusive features of this lamp is its design. The origin of tiffany studio inspires every style, and the iconic design of this lamp is magnificent. Each of the glass shades of these lamps has natural offshoot colors. It is pleasant for the eyes because each design told the story of the era back in 1890-1930.
Durability
The build quality of Tiffany vintage lamps is superior. Modern designers used high-quality materials while creating these lamps. The glass used while creating their shade is tempered, which lasts longer than an ordinary lamp. Designers take care of every little detail while designing these lamps.
Attractive Base
An attractive and rigid base provides a proper balance to the upper part of the lamp. The design craft on the stand of the tiffany vintage lamp matches the shade. Most of the bases are of bronze, considered the best for lamps. Each lamp has a different base to complete the overall design. Various styles are also available in the base of these lamps.
How Do Tiffany Antique Lamps Are Made?
The best part of Tiffany's antique lamps is that they are handmade. These lamps are made in two stages: one is the design, and the other is the manufacturing stage. Various materials are used, which depends on the choice of materials. Here's the manufacturing process of these antique lamps:
Design Process
The primary stage of the making process is to create a design for the lamp. An artist creates a rough design by using the historic patent of Louis tiffany. After that, the design is sent for approval. A final full-size overview is created based on the suggested changes. The next part is to create a glass shade that includes the artwork.
Once the shade design is ready, it covers with thick paper and glue. The purpose of glue is to let the design cover the whole shade. Next, every shade is placed for drying at a moderate temperature. After drying, it is cut out in shape. Each glass shade is used as a template for a later process.
Manufacturing Process
Each shade design is manufactured in this stage using the foil method. It applies to all types of Tiffany for ceiling, wall, floor, and table lamps. Every shade has a different final design for it. Each mold is covered with glass pieces using copper foil. Experts also used the wax to cover each piece carefully in the shade. 
After that, the shade is laid in wax until the overall structure forms. Once it is dry, each glass piece is soldered together. In the final step, the wax is gently heated until it melts. This process helps the manufacturer to lift off the shade carefully.
Various Styles Of Tiffany Lamps
There are different
Tiffany lamps NYC
available in the market. Each style brings unique art. Some of the popular styles of tiffany table lamps are as follows:
Tiffany Studio Lamps
These lamps are the most popular category of tiffany lights. Each lamp in this style is designed with the patent of Tiffany studio. Dragonfly is one of the popular designs you can see at the tiffany lamps sale in NYC. These lamps' bodies decorate with different colors, like blue, red, and green. Each of the styles comes with a glass design.
Nature Inspired Lamps
Natured-inspired tiffany antique lamps, which include floral designs. It is one of the traditional styles for nature lovers. You can buy this tiffany lamp for its nature-derived artwork. Each lamp has a flowering design, like a lotus, making it perfect for decorating the sitting area.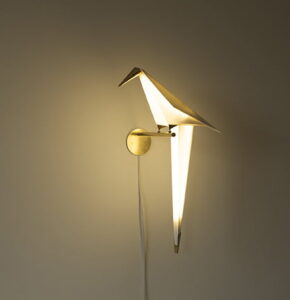 Art Nouveau Style
These style lamps are the most demanded and least available in the market. Tiffany table lamps of this style are from the Art Nouveau period, which ran from 1890 to 1915. This style replicates flowing and linear curves, which creates meaningful stories. Each of the lamps creates in the Nouveau style, known for its authentic style.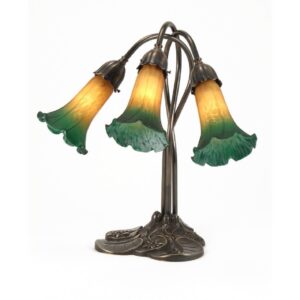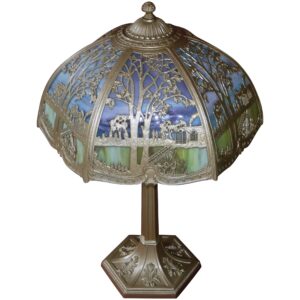 Why are tiffany lamps so expensive?
Yes,
tiffany lamps
are more expensive and valuable than the modern lamps available. The biggest reason behind their price is timeless artwork. Some of the limited editions of these lamps cost from $50,000 to $1 million. No, we are not kidding. These lamps were designed from 1893-1930.
According to research, the highest selling price of a Tiffany vintage lamp is around $3 million at auction. Most of these lamps are still handmade by renowned artists. The other reason is its limited production. Manufacturers of Tiffany antique lamps use high-quality materials. The overall making process takes a longer time compared to ordinary lamps. That's why the selling price of each lamp is higher.
We know many of you can't afford lamps whose cost is in the millions. The truth is that lamps available on sale are not of a limited edition. Yes, they are also tiffany lamps which may cost you thousands of dollars. Its value determines by the design and original trademark.
Are Tiffany Lamps Easy To Repair?
Most people think it is difficult to
repair Tiffany lamps
. A single fault or crack can make the lamp stop working. Fortunately, Safety Lamps Repair provides repair services at an affordable rate. You need to bring your tiffany lamp to our store. Our experts look at the lamp and repair it with care.
The tiffany is an antique lamp that requires a specialized repair process. We understand the value of these vintage lamps and use certified techniques to repair them with care. If you have a defect in your Tiffany lamp, you can repair it easily.
How To Choose The Right Tiffany Lamp For Your Home?
Many stores offer tiffany lamps for sale in NYC. It's never easy for you to select the right lamp for your home. Most people face difficulty matching the style with the interior. Here are the simple things to keep in mind while selecting a tiffany lamp for your home:
Shade Of Lamp
One of the important parts of any tiffany lamp is its shade. In the market, you can see the different shade styles with lamps. You should choose the design which matches your home interior. The handmade design of each shade also replicates your home.
Also, check if there is a replacement warranty for the glass shade after it is broken. Single damage can break the shade easily, which results in high replacement costs. Consider choosing a shade of high quality along with a warranty.
Bulb
Each of the tiffany vintage lamps can use a variety of bulbs. Your goal here is to choose the energy-efficient bulb. LED bulbs are most appropriate for the long term and reduce energy bills. You can easily check the total watt by looking at the box. Don't choose the fluorescent bulb in the lamp.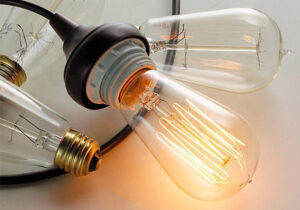 Design And Style 
Be specific about the style and design of the tiffany lamp you want. There is a wide range of designs available according to the cost. Each of the designs has different colors and structures. The classic design is good for an old theme home. It looks awkward when you put old designs in the home's modern interior. Decide your requirement in advance before buying a tiffany table lamp.

Size Of Lamp
The size is also crucial when buying Tiffany table lamps. Different sizes are available in stores to decorate homes, while a large size is good when you have a large sitting area. Both the small and large size lamps are suitable according to decorative needs. Once you know the suitable size, it's easy for you to select the right tiffany lamp.
Which Is The Best Tiffany Lamp Available In The Market?
We bring you the best tiffany lamp to make your buying process easier. The best part of this antique lamp is that it is made from stained glass. Some of the features of this tiffany lamp are as follows:
The body of the lamp base is of stained metal, glaring in the light. The lamp's shade is of antique stained glass, which is unique.

It adds an emerald feel when placed with luxe furniture. The overall body is durable and lasts longer than ordinary lamps.

This tiffany lamp comes in 16*16 in width and 23 inches in height. Experts add a smooth shield and proper soldering by using copper tape. You can save 30% on energy bills by

It adds an emerald feel when placed with luxe furniture. The overall body is durable and lasts longer than ordinary lamps.

This tiffany lamp comes in 16*16 in width and 23 inches in height. Experts add a smooth shield and proper soldering by using copper tape. You can save 30% on energy bills by using this lamp.
Conclusion
Today, people love to buy vintage lamps for their homes. The reason is its design originated from Louis tiffany. You can easily find
Tiffany lamps for sale in NYC
. There are different styles and designs available in these lamps. When you select the Tiffany table lamps, consider bulb, design, and size in advance.
Safety Lamps Repair
has high-quality vintage lamps, including tiffany. Our products are certified and available for sale at affordable prices. Each lighting, lamp, and chandelier comes in the best quality. We also provide repair, installation, and rewiring services for all types of lamps. To shop the lighting products, visit our site or contact us at 212-348-5267.
The cost of a tiffany lamp depends on its design and style. Lamps with limited editions can range from $4000-$2M. However, the reproduced lamp is available for thousands of dollars.
Yes, you can easily repair your Tiffany table lamps. An expert lamp repair company like Safety Lamps Repair can easily perform the process. You need to bring your lamp to our shop. We take a look at the defect and repair it. 
It would be best if you considered the following things while buying a vintage lamp:
Bulb of lamp

Original trademark of tiffany

Base

Design and style

Glass shade