Having a standard lamp indeed glows your living space and makes it appealing. However, upgrading it with a crystal lamp is a fitting choice as it can give your place a much more luxurious touch. A crystal lamp not only pleases your eyes by emitting a gentle glow but also charms as a decorative element and makes your place ready to invite guests. If you have decided to place a crystal lamp at your place, this guide mentioning types of crystal lamps will surely help you. However, understand that crystal lamps are designed and available for each room in your house, so pick the lamp that matches your space.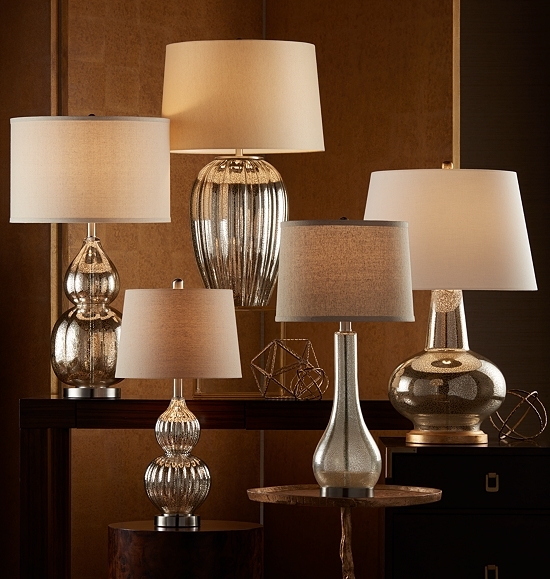 Decorating Home With Crystal Lamps
Decorating your sweet home with a Crystal lamp can bring a sparkle of glittering light and a sense of luxury and romance to any room. Whether you choose a traditional lamp to give your place an antique look or an ultra-modern crystal lamp for a lavish touch, a crystal lamp can instantly brighten up the room's decor. Crystal lamps with classic brass tones and traditional fabric shades carry light and life into the luscious display.
Whenever we think about crystal fixtures, the first lighting fixture that pops into our mind is those large, ornate chandeliers hanging from the ceiling. This thought keeps people away from crystal-made fixtures, as they think they are just decor elements made of pretentious material. But styling a crystal lamp in your home can look contemporary, stylish, and not stuffy.
It is true that mirrors do add an auxiliary light and dimension to a room. And now, you can enhance that light by placing a Crystal lamp at the front table of a mirror. Placing a Crystal lamp around the mirror can highlight your lovely arrangement of beautiful photo frames, flowers, and other accessories.
Read More:- How To Clean And Fix A Lampshade To Make It Look New?
Types Of Table Crystal Lamps
A wide variety of modern and attractive designed table crystal lamps are available to spread glow to your space. Therefore, we have made a list of the most popular table crystal lamps you can consider buying and replacing with ordinary lamps.
Bedside Crystal Lamp
The bedside crystal lamp is a sophisticated style placed on your bedside or near your sleeping area. And it is a beautifully designed lamp in elegant, sleek crystal featuring white drum shades and shiny chrome fittings. This lamp also has a crystal base, and its placement adds glamour to a room.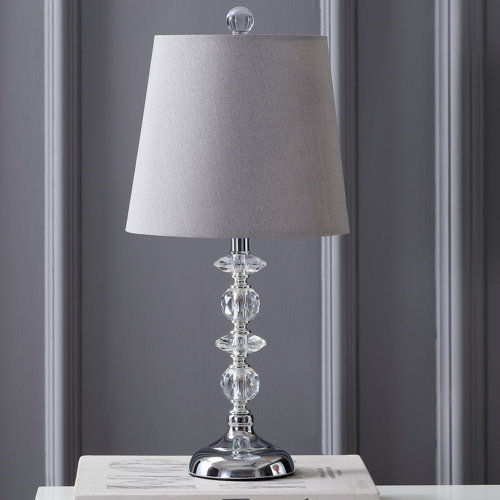 Crystal Buffet Lamp
The crystal buffet lamp emits plenty of illumination, adding glam style to your nightstands and side tables. In addition, it has a sleek, wrought iron body with crystal designs attached to a golden base to reflect light. Furthermore, the lamp crowns with a fabric empirical drum shade and spreads ambient light throughout your bedroom or living room.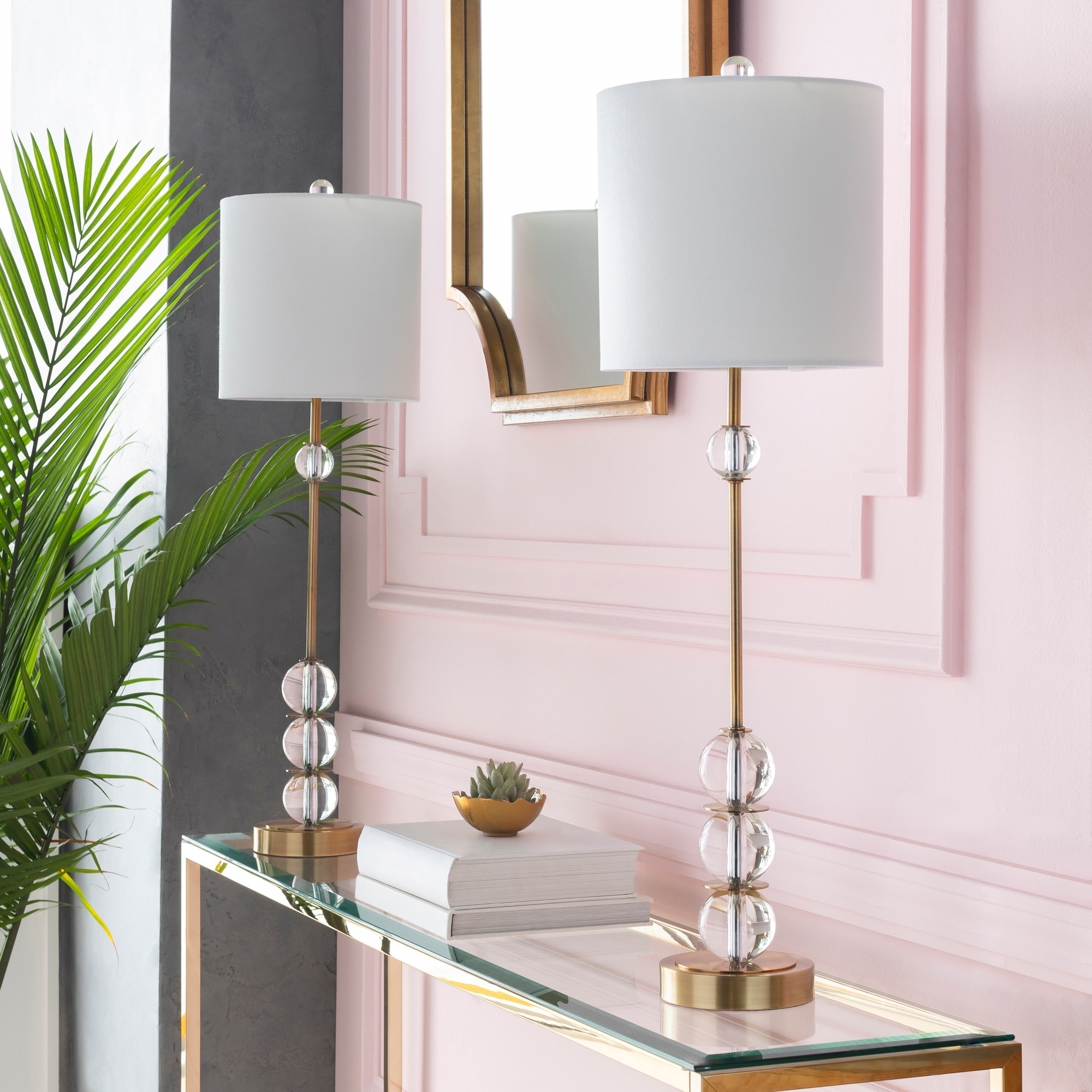 Tiffany Crystal Lamp
The Tiffany-style crystal lamp is one of the most popular lamps that come in patterns of colors. It is unlike an ordinary monochromatic lamp as it is made of various-colored stained glass. Also, this lamp has an artistic pattern that is perfect for bringing an antiquity look to your space.
Desk Crystal Lamp
The desk crystal lamp is one of the most durable and strong lamps. It is made of PC+transparent acrylic material that cannot easily be damaged. Its qualitative LED elements and optical structure also ensure stable light for a long time. Furthermore, this lamp has a glowing light and crystal-clear design, which add an appealing feel to your room. And it matches every color and style of room decoration.
Crystal Accent Lamps
The luxe crystal accent lamp lightens up and adds glow to your home. Also, this lamp design features a body of crystal glass lamp with a shade created from round crystal elements. Moreover, the attached bottom base and other metal accents are in a chrome finish.
Where Can I Buy All Types Of Table Crystal Lamps?
If you are looking for something that emits ambient light and can add a decorative element for a lavish feel in your living space, a table crystal lamp is something you can consider. 
If you want to buy a crystal lamp for your bedroom or seating hall, you can count on us. 
Safety Lamps Repair offers you extensive choices in crystal lamps from which you can choose, considering where you want to place it. Make sure to buy a crystal lamp that matches your place and helps achieve your purpose to get your place a classy feel. To get an attractive crystal lamp for your living space, contact us at 212-348-5267 and info@lampsrepair.com. 
Frequently Asked Questions